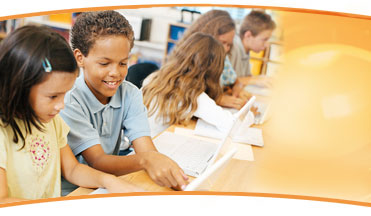 Their World is Demanding More.
Shouldn't Their Math Classes?

Today's students need a strong grasp of mathematics to succeed both academically and in the job market. Seeing Math™ helps teachers, schools and districts rise to the challenge. Seeing Math™'s online professional development programs use interactive software, illustrative video, guided discussion and standards-driven content to:
Equip teachers with the knowledge and instructional strategies to engage, motivate and lead students to math success.
Provide schools and districts a flexible and cost-effective solution to address rigorous standards, meet staff development needs and improve student achievement.
Help new and veteran teachers gain insight into how students think about mathematics.
The research and development of Seeing Math™ is funded under Grant No. R286A000006 from the U.S. Department of Education.